Dear Discovery Center Friends and Families,
The winter season at The Discovery Center is filled with amazing opportunities to play, learn, and grow. I am always excited to see how much our children love exploring the exhibits. 
Recently, several of our little friends sent me a thank you note about their experience at The Discovery Center. They shared their favorite exhibits including climbing in the big red firetruck and making the giant bubble.
This reminded me how important it is to encourage our youngest children to share their ideas through drawing, telling, and writing. Throughout The Discovery Center, we encourage children to share their ideas. We have places in the Story Garden where children can send a letter to the police chief or write to a fairy. We also work with area organizations to make cards and letters for senior citizens and grandparents.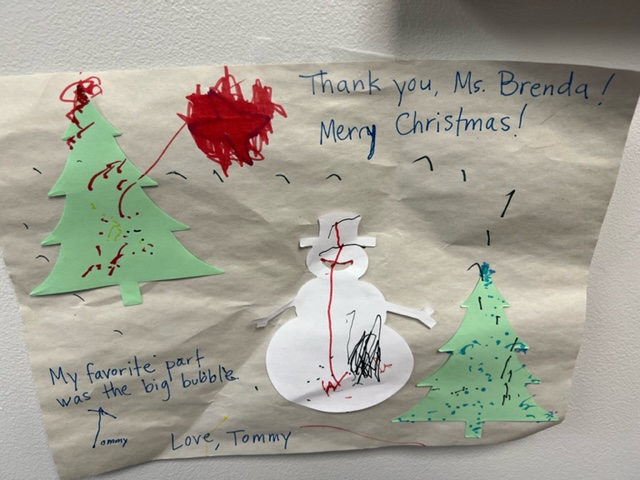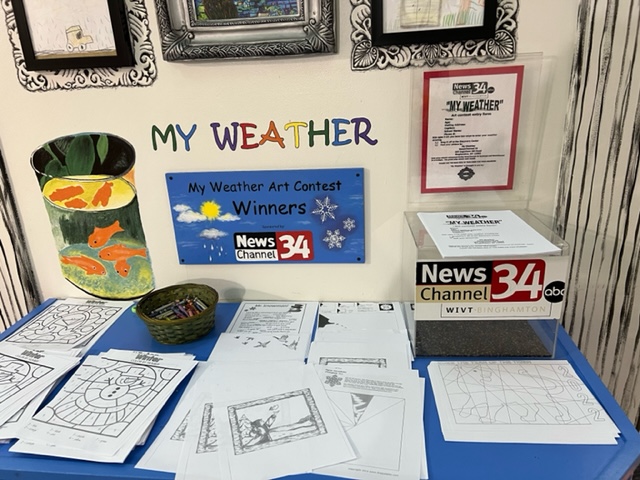 In Studio 60, children can enter the News Channel 34 My Weather Art Contest. They can draw their favorite weather pictures and write notes to the meteorologist. It is important for young children to put words to their ideas and thinking. If children are just learning to write, parents can help by taking dictation and adding children's thoughts to favorite pictures or drawings. February is the perfect time of year for children to make valentines, write thank you cards, and send notes to family and friends.
You can set up a card station for your children at home including different sizes and shapes of paper and artistic tools like paints, glue and crayons. The only limitation is your imagination. Children's artwork can be added to favorite quotes or poems. Receiving special notes or drawings handmade by your children will surely brighten anyone's day!
At The Discovery Center, we would love to hear from your children and what they enjoy about The Discovery Center. Notes and letters can be dropped off at the reception desk or mailed to Dr. Brenda Myers, The Discovery Center, 60 Morgan Road, Binghamton, NY 13903.
Looking forward to hearing from you…hugs and happiness,

Dr. Brenda Myers
Executive Director