Dear Discovery Center Friends and Families,
At The Discovery Center, we are anxiously awaiting spring and busy designing new learning opportunities for our children. We know that the early years are critical for childhood development and how your children's brains develop will impact them for the rest of their lives. Ninety percent of your child's brain and brain connections are developed by age five. Endless brain connections are fostered through play, exploration, and experimentation.
Children have always been known for touching everything. They love to explore with their sense of touch. They learn through using their hands. All you have to do is look and you can see young children reaching out to feel grass, running their hands along wooden banisters, caressing soft blankets, or enjoying other textures around them.
Children enjoy challenges that draw their attention to texture and help them refine their sense of touch. Here is one idea from Montessori World that develops and refines the tactile sense: Touch the Fabrics. Children will enjoy feeling the texture of different fabrics and learning their names. You can give them a box of matching pairs of fabric, put on a blindfold, and ask them to attempt to pair them by touch. Depending upon the fabrics chosen, this can be quite challenging.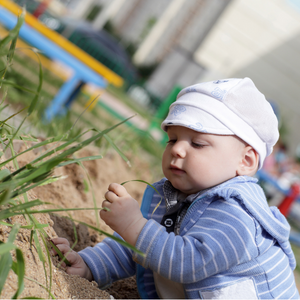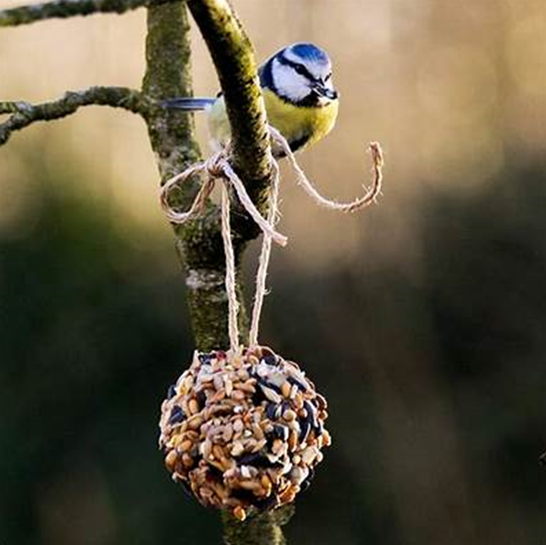 Last week during our weekly STEAM for Little Hands program, Lisa Testani, our Early Learning Expert, helped children make simple bird feeders with pinecones, lard, and bird seeds. The children loved exploring the texture of the pinecones and rolling their seeds onto the lard.
The beauty of this activity is that children left with their personal bird feeder to take home where they were able to watch different birds enjoy the seeds. This is also a wonderful lesson in empathy when, on a cold winter day, our children are helping the birds with this tasty treat.
If you would like to build a pinecone bird feeder at home, here is a wonderful how-to video:
As always we are looking forward to seeing you at The Discovery Center for more exploration, learning, and growing together.
All the best,
Dr. Brenda Myers
Executive Director