Plan Your Visit to The Discovery Center Today!
Monday – Friday: 10AM – 3PM
Saturday: 10AM – 5PM
Sunday: 12PM – 5PM
1st & 3rd FRIDAYS of the month: 4PM – 7PM
Non-members: $10 per person; Infants under 1 year are free
Members: Free
In 2023, the Museum is closed Sept. 4, Sept. 7-15, Nov. 23, Dec. 24-25, Dec. 31
Please check our Facebook page for announcements regarding closures due to inclement weather.
Free Admission Nights: All are invited to enjoy free admission most first and third Fridays from 4-7PM. Please check our Events Calendar and Facebook page for announcements.
Veterans: $2 off each admission ticket for active duty military personnel, veterans, and their household family members. Offer valid any day. On Veterans Day, we offer free admission to active-duty military personnel, veterans, and their household family members. Valid military ID required.
Museums for All: Show EBT card and photo ID for $3 admission for each member of your household up to four people.
MEMBERS FROM OTHER MUSEUMS
Members from ACM museums: Show membership card, with ACM reciprocal logo, and photo ID to receive 50% off admission for up to 6 people.
Members from the Bridge Connection (Roberson Museum, Kopernik Observatory, Binghamton Zoo, and Phelps Mansion): Receive $2 off admission. This excludes special events.
Guidelines for Visiting The Discovery Center
The Discovery Center is open and happy to be serving the children and families of the Southern Tier and surrounding areas. Our staff is committed to providing a safe and educational space where imagination, exploration and PLAY abound. Safety and cleanliness are our top priorities as we continually research best practices to ensure that every visitor has the safest and most memorable experience. 
We hope you enjoy your visit and see some of our newest exhibits!
What to Know Before You Visit
Safe, Clean and Fun has always been our motto and now more than even, we are making sure that The Discovery Center is continually cleaned and disinfected. We are following local, state and CDC Guidelines while we adhere to the best practices within the Association of Children's Museums, of which we are a long standing member.
As of Saturday, February 25, 2022, our mask policy for the Museum and Story Garden has been updated. Masks are optional, but strongly recommended indoors. Staff and guests are still required to confirm that they are symptom free.
To ensure that your family has a safe experience we have put the following procedures in place: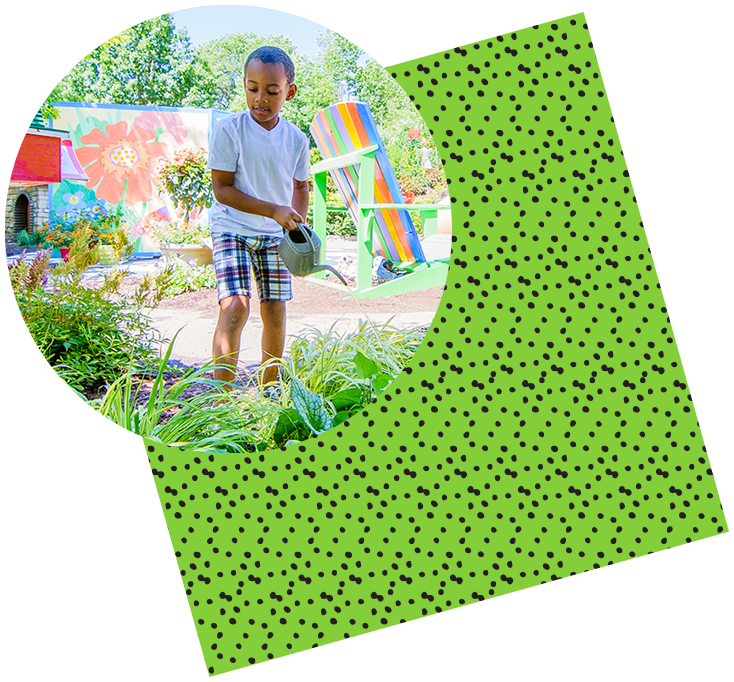 We have been working diligently to clean and sanitize all components of our exhibits and our staff is trained on disinfecting procedures. Some of these are readily visible while others are not. Please know that we are constantly monitoring cleaning protocols and updates from our local and state health departments. Changes that you will note: