Dear Discovery Center Families and Friends,
Welcome to the 2022-23 school year. At The Discovery Center we are looking forward to a new school year filled with endless opportunities to play, learn, and explore. We recently held two hugely successful events including Truck Day and Discover Illumination. Both events showed how The Discovery Center continues to engage children in meaningful play and building experiences to explore, imagine and collaborate.
As children experience new situations, they often experience a range of emotions. Helping children to build their emotional intelligence is as important as building their thinking skills and social skills. Strong emotional skills often help children to transition into changing situations more easily and to try new learning experiences.
To help your child build their emotional intelligence, researchers suggest two important learning strategies:
1. Help Children Name their Feelings
The different feelings that your children go through daily may be foreign to them at first, but you can help them out by naming those feelings appropriately.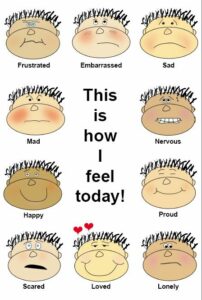 For example, you could say, "Mom has to go to work, and you are sad to say goodbye" or "You were angry that your friend snatched your favorite toy". You can also use picture books or videos to point out the various emotions of the story's characters to your child. Here is a list of 10 Books about Emotions and Feelings.
When you teach your child to name feelings when they occur, your child will build an emotional vocabulary over time and get to the point where they are able to identify those feelings and talk to you about them. This will then help them learn the basics of expressing their feelings appropriately.
2. Teach Children to Regulate Emotions through Actions
It's recommended that parents show kids "why" and "how", rather than just telling them what to do.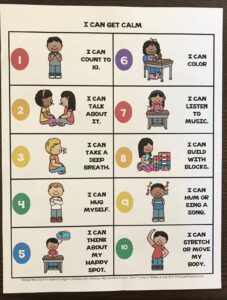 For example, if you are working on the computer at home, use this as an opportunity to teach them that taking a break helps to overcome frustrations when something isn't going too well. You could say something like, "I'm getting a bit angry because my brain just isn't coming up with any good ideas right now. I think I'll go for a quick walk to calm down, and then I can try again later".
This provides them with concrete examples of what it means to regulate their emotions, so they are more likely to be able to apply it in real-life situations.
Come and join us at The Discovery Center to support your child's development and to help them to learn about their emotions through play.
Enjoy the start of another year filled with curiosity,
Dr. Brenda Myers
Executive Director