Dear Discovery Center Friends and Families,
The holiday season is a wonderful time to celebrate, and it creates the perfect backdrop for a season filled with gratitude. The practice of gratitude can be something small, like saying thank you to someone for holding open the door for you. It can also be more monumental, like thanking someone for being a friend to you and supporting you through thick and thin. Finding gratitude is an important skill for children and adults and children often learn these tools of gratitude by watching and emulating adults.
Robert Emmons, a psychologist, and world expert on gratitude, defines gratitude as the ability to recognize the goodness in your life, which is due to your surroundings as well as the actions of another person or a group of people.
Adults and kids who live with gratitude are kinder and more generous and often have more coping strategies when stress increases. They're generally optimistic, enthusiastic, and happy. Parents regularly report that practicing gratitude helps children sleep better and experience less anxiety. Being grateful opens the doors to experiencing success, well-being and building healthy relationships.
Gratitude can foster resilience, which helps children and families get through tough times, according to Maryam Abdullah, parenting program director at the Greater Good Science Center.
The project found that gratitude can be broken down into four basic parts:
What we notice in our lives for which we can be grateful.
Thinking about why we have been given those things.
How we feel about the things we have been given.
What we do to express our appreciation.
Most experts agree: Learning gratitude starts with awareness — in other words, noticing the things we have for which we should be grateful.
Here is an excellent resource for using gratitude questions with your children: Gratitude Questions from Greater Good in Action
Experiencing gratitude is important for all of us this holiday season. As we talk to our children about gratitude, we share the importance of our daily experiences and the people who touch our lives. We can also use books and movies to talk about how we think and feel about gratitude and how we show our appreciation.
One book that you and your children might enjoy is The Mitten Tree by Candance Christianson.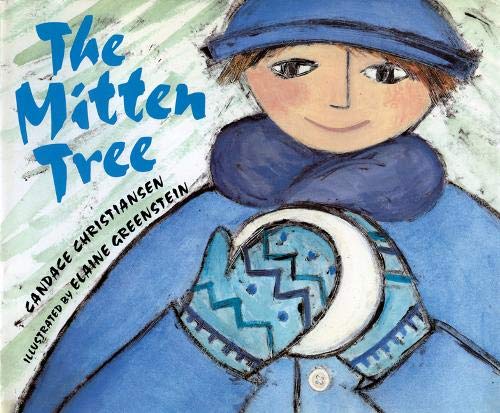 "One snowy day an elderly woman, Sarah, watches children gathering at the bus stop. While they never seem to notice her, she notices them, especially one little boy who has no mittens. That night, Sarah knits the boy a pair of cozy mittens and places them on the blue spruce tree for him to discover. It soon becomes a game, with the children looking for new mittens on the mysterious tree every morning, and Sarah joyfully knitting new ones each night. With its touching message and delightful illustrations, adults and children will enjoy this intergenerational tale for years to come."
From our family at The Discovery Center to yours, we are grateful for sharing in the lives of your children.
Wishing you a holiday season filled with hope and happiness,
Dr. Brenda Myers
Executive Director